Photographers
We are not professional photographers. You will not see us doing weddings, or portraits, or chasing celebrities. We're regular folks who happen to enjoy taking pictures and getting it right now and then. Here's more about us.
Carol Bean
Location: Jupiter, FL
Occupation: Librarian and Technology Training Consultant
Photography runs in my family. I picked it up from my dad, who picked it up from his mother, who started it all in the 1930's with a Kodak. My first camera was an Olympus rangefinder. I began shooting black and white as well as color prints and slides, and set up a darkroom for processing black and white photos. I eventually made the transition to SLR's, then to digital cameras, and finally to a digital SLR. The darkroom equipment has been replaced with computers, scanners, and software. Going digital has meant relearning practically everything, but I enjoy every bit of it.
My real job, which I enjoy almost as much as photography, is working in a library in Palm Beach County, Florida, teaching people how to use computers.
David Chudnov
Location: Austin, TX
Occupation: Materials management, ex-submarine driver
I started taking pictures at about 10, and while I think I had a good eye, I didn't have enough patience for the film-development-print cycle. I always knew that I liked being behind a camera and trying to capture a great expression from my friends, or some bizarre architectural angles. I hadn't picked up a camera for about the last 15 years until buying a modern digital point and shoot Casio model while in Taiwan in 2006.
I'm really enjoying using a Nikon D40, which is still the least expensive "entry level" digital SLR on the market. I'm a firm believer that with the exception of a few features and weatherproofing, anyone can use these non-professional cameras to capture as good as an image as anyone else. It's far more fun trying to "be there and be ready" than it is to keep spending on professional level equipment.
Mike Kramer
Location: New Braunfels in the Hill Country of Texas
Occupation: Oil and Gas Production Computer Automation Engineer - Retired

I started taking pictures in high school back in the 50s using one of the original Polaroid Land Cameras. After graduating from university in 1963, I bought a used Zeiss Ikon camera and began taking pictures of scenery and close ups of flowers, bugs and various other creatures, not easy with a range finder camera and screw on closeup lenses. After a few years I stepped up to the first of two Pentax SLRs and in the 80s bought the first of four Canon EOS SLRs, the most recent of which is an EOS 20D with a pair of image stabilized lenses. My 36 year working career ended with a seven year overseas assignment in Oman and the Netherlands, which gave the opportunity to visit 30 countries, some multiple times, including exotic places like Jordan, New Zealand, Thailand, and Sarawak. Since returning to the US in 1998, we have traveled a good bit in the US and Canada, seeing both old and new places. Recently we bought a new 40 foot RV which we hope will take us to many picture opportunities. Besides photography, my hobbies and interests include woodworking, philately, travel, Macintoshes, home theater, and our pets - two Miniature Schnauzers named Max and Lady and big gray tom cat named Dave.
Daniel Kunkel
Location: Kansas City, MO
Occupation: IT Software

I started getting into photography my junior year of high school. I was shooting 35mm black and white, developing the film and prints. Ever since then, I have been enthusiastic about photography. I still miss the good ol' film days, but the digital revolution is too contagious to pass up. I think that half the fun of photography is having to hike and explore your world just to get to the really interesting photos. Aside from photography, my hobbies are dirt biking, spelunking, camping/hiking/canoing, computing/Internet, guns, and indoor cactus gardening. I am still looking for that perfect shot!
David Lambert
Location: Altoona, IA

My interest in photography came from my dad. He was a photographer in the United States Air Force. He would bring home some really nice equipment such as Hasselblad and 5 x 7 inch negative Speed Graphic cameras. We would go out and take pictures.
As I grew up the 'hobby' never went away. I have owned Pentax, Mamiya, Hasselblad, Nikon, and Canon equipment. At this point I prefer landscape/scenic photography. About the only time I take pictures is when I go on vacations. I use my Nikon D80 while on vacations. I also have a Canon G11 that I use when I want to take pictures and don't want to carry the DSLR around.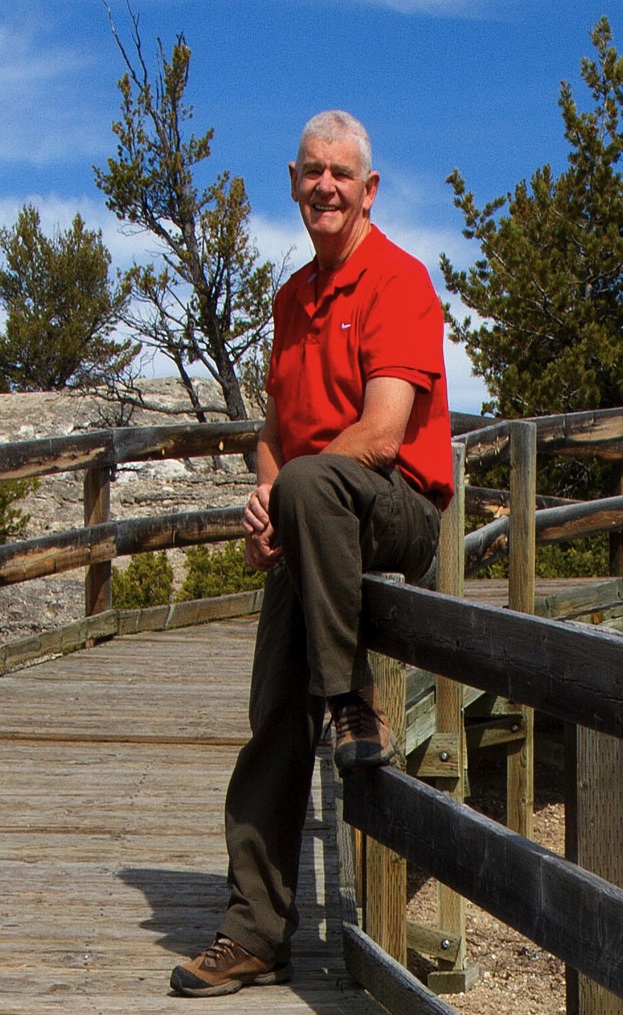 Alan Moore
Location: Australia
Occupation: Chemical Engineer
Alan is a Chemical Engineer by profession and has spent most of his professional life in the minerals industry. Currently resident in Australia and Australian by birth Alan has traveled and lived with his work in a number of different countries in the Australian Pacific area, Asia and Canada. While photography is a 'when I've got time' hobby it certainly consumes a large amount of time (and funds!).
Dmitriy Nushtaev
Location: Ukraine, Donetsk Region, Horlivka
Occupation: Study
Much of what surrounds us is extraordinary beauty. In many respects from what seems trivial and boring, we just do not see beauty. Wonderful scenery and natural beauty catches the eye. I think that photography is a great hobby which is quite accessible today. I want to buy good technology to replace the old camera. I like to take pictures of everything that's going on. Holidays, landscapes, animals and people. All photos which are at every amateur or professional can tell not only his life but the life of all that surrounds this man.
Elena Tennant
Location: Sonoma, CA
Occupation: Student

Elena's favorite thing to do is sing, and she also takes the ocassional picture. Her pictures of Niagara Falls have been quite popular with FreeLargePhotos.com users, and were taken when she was twelve.
Roy Tennant
Location: Sonoma, CA
Occupation: Internationally known speaker and writer on library and information technology issues.

I am a Senior Program Officer in the Research division of OCLC, the largest library cooperative in the world. I am also a former commercial whitewater river guide (which may explain why there are so many river photos on this site). I began taking pictures as a teenager, and have lugged my trusty 35mm single lens reflex camera up and down most of the trails of the Grand Canyon as well as many other locales. Now I carry a small digital camera wherever I go. You can see my favorite photos on this site and if you are really, really bored you can find out more about me.